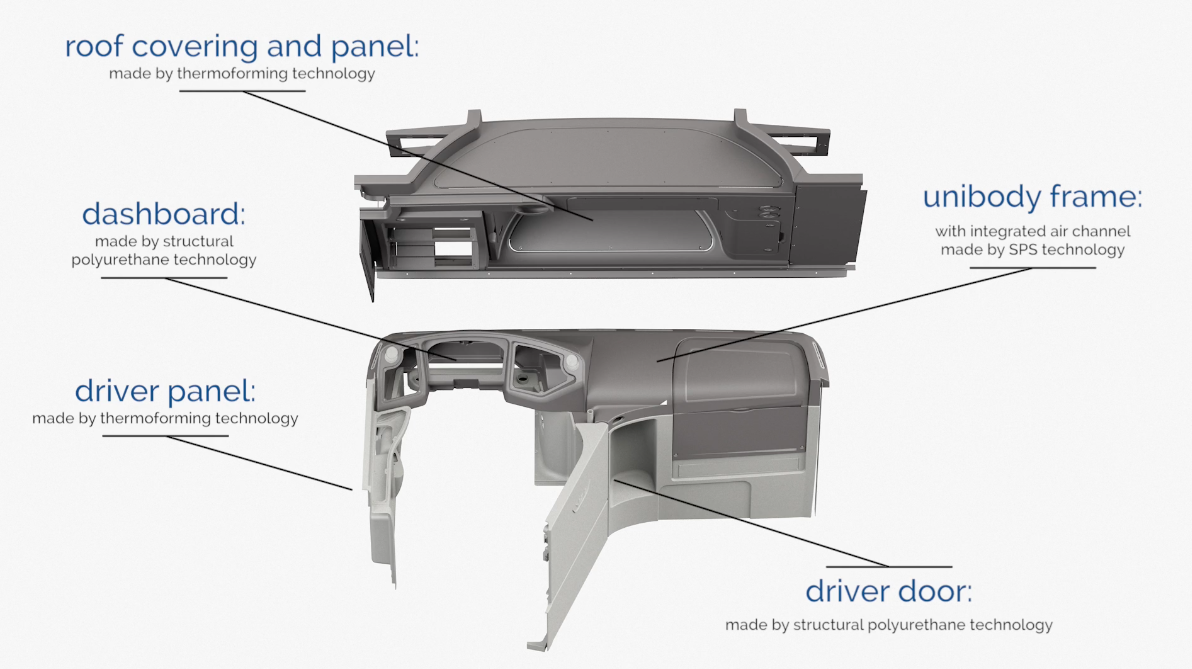 City Bus
Dashboard and finishing parts for urban bus cabins. Made of injected PUR and sprayed PUR plus air duct, cover doors and panel in thermoformed ABS. Complete with specific structural metal parts, where needed, and with driver's door in structural PUR.
---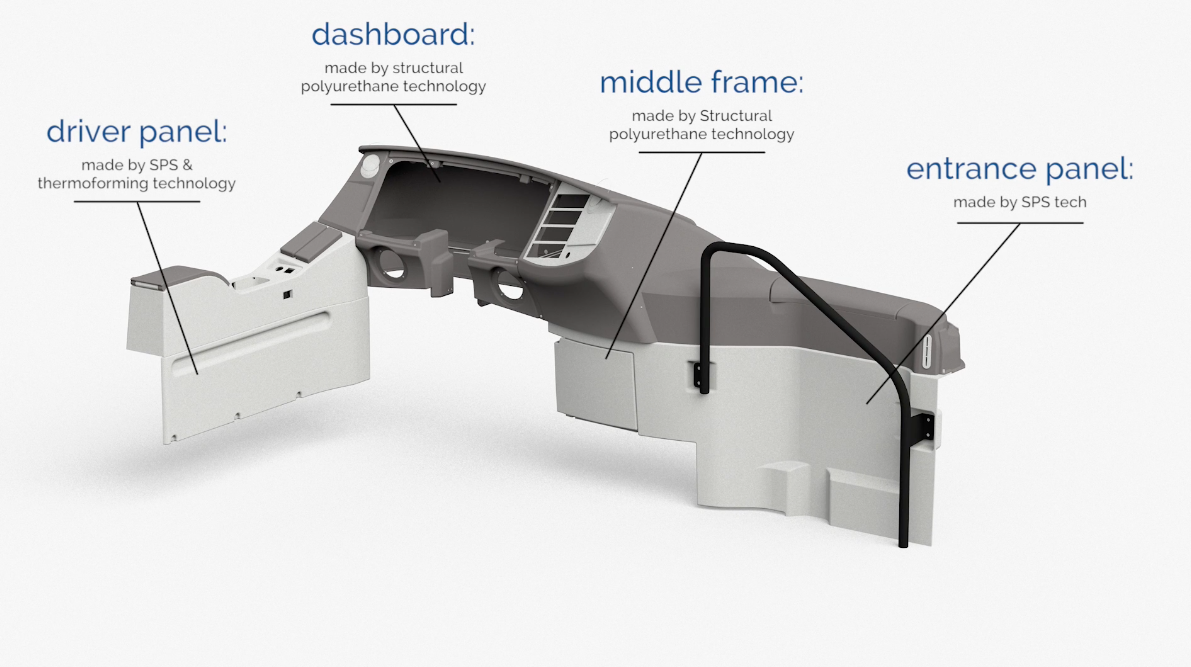 Intercity Bus
Dashboard and related parts for medium-haul trips busses, made of injected and sprayed PUR, with air duct in thermoformed ABS and handrail in integral PUR.
---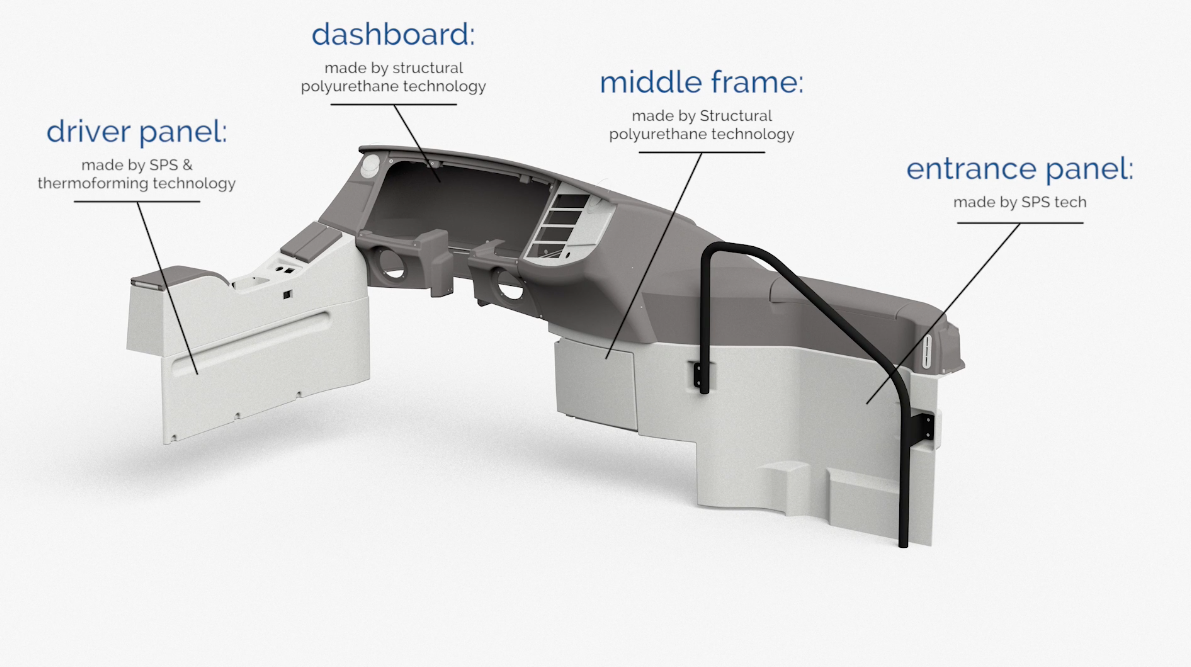 Coach
Dashboard structure and components for coaches all made of injected PUR, with soft-touch surface and air duct in thermoformed ABS.
---